Soul Jump – the animated series
Soul Jump has been developed as an animated band, much like the Gorillaz, AS WELL AS a full animated series. The Soul Jump Show is a character-driven animated comedy series, about an ensemble of friends in a band, trying to succeed in the world of music making;
Not an easy task in world where cartoon characters are seen as a joke.
Dreamer Ricky, cynical Colin, excitable Jerakim, streetwise Joy and strong-minded Rickelle are 5 total opposites, but united with a goal to get their funky, positive music heard. Although they argue (especially that Colin!), at the heart is a close group of friends that just want to entertain the world. This is one musical rollercoaster sure to be a super repeat-ride young n' old.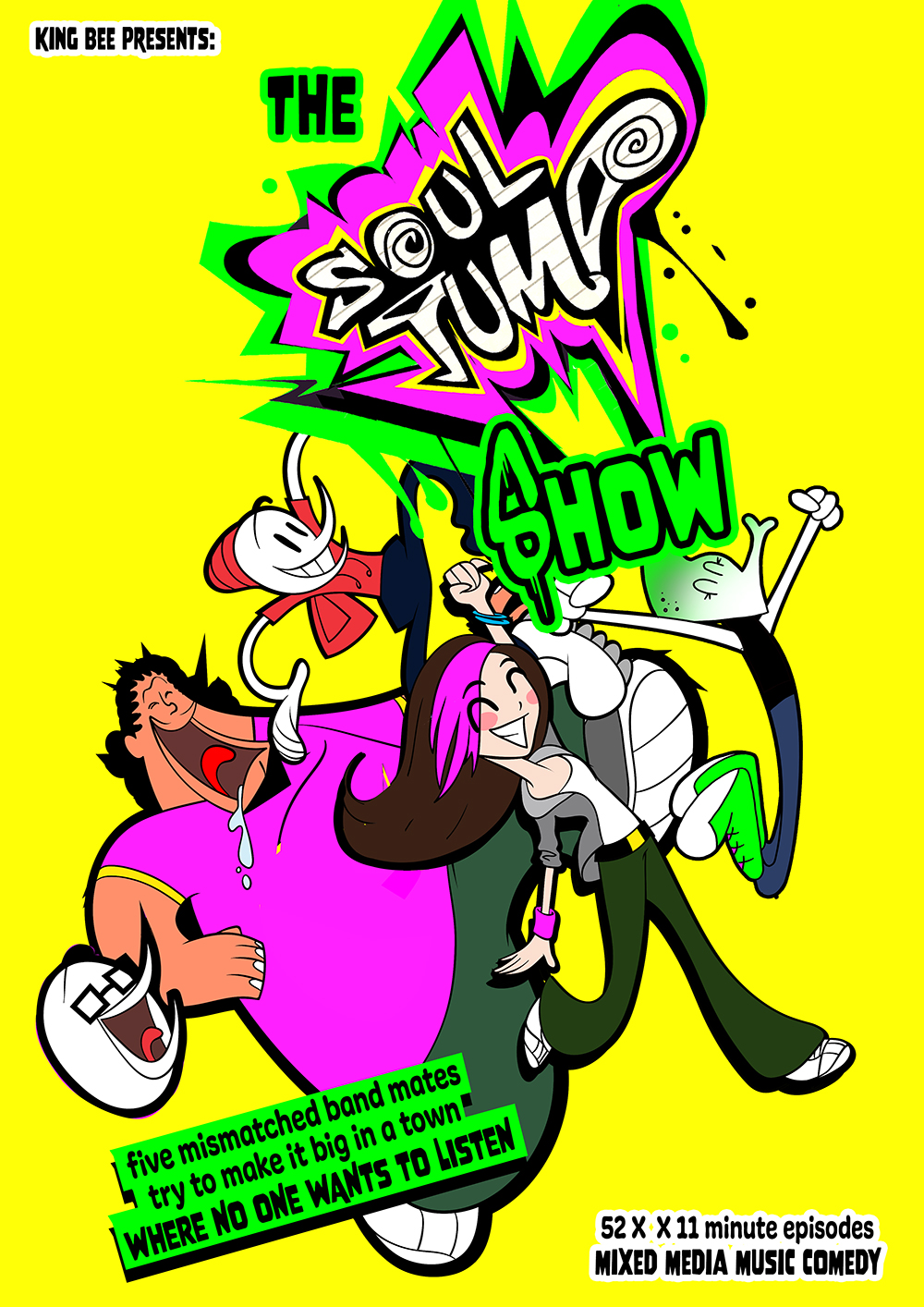 Mis-fits but Role Models
Soul Jump may be mismatched, but the friends are fantastic role models for everyone! Each one of them are not perfect (especially that Colin!) – they have the odds very stacked against them, surrounded by doubters and obstacles but their sheer loving friendship, faith, positive attitude, hard-work, perseverance and altruistic desire to spread joy carries them through all the way.
Soul Jump are heroes to inspire us all to pursue our goals whilst keeping our feet on the ground.