MUSIC & ANIMATION WORKSHOPS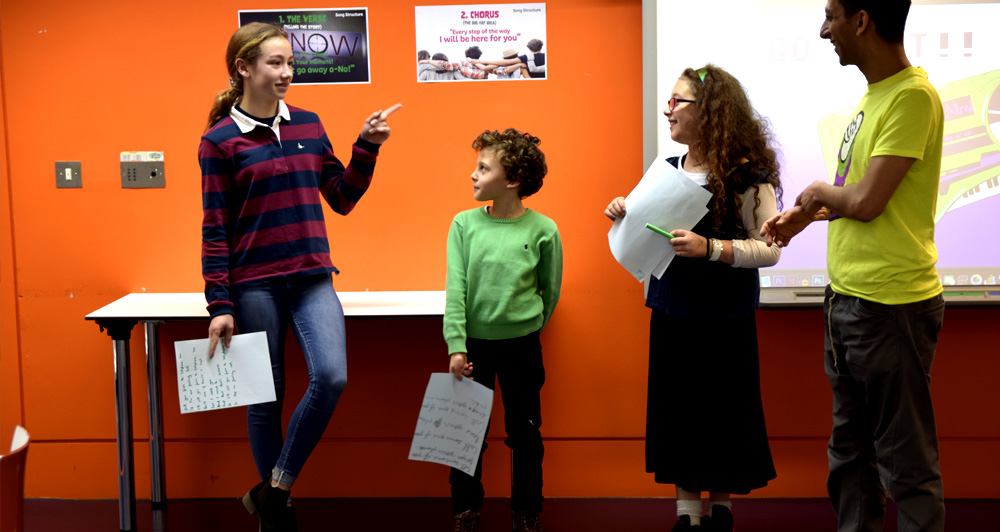 Soul Jump provide a range of creative workshops designed for a variety of age groups. We produce standalone songwriting and animation workshops as well as bundles of workshops that culminate in a live performance alongside our live band.
Options include:
Music & Songwriting Workshops
Music has been proven to be awesome for mental health and creativity is often our secret weapon outlet in today's noisey world. So why not explore the world of music making with Soul Jump through interactive workshops to inspire and empower your creative juices!
Animation & Cartooning Workshops
Cartoon storytelling and animating is just so much fun! Why not explore the creative process of cartooning and animating with Soul Jump's animation team King Bee Animaton and bring your ideas to life with our professional animators who animate the Soul Jump cartoons!
Themed Workshops
Soul Jump partner with various brands who tie in with our music and story themes of inclusivity, anti-bullying, mental health, diversity, kindness, creativity and making a difference. Imagine writing a song or making a cartoon on any of the above themes!
For more info
For further info on Soul Jump's creative workshop experiences, please get in touch by either phoning us on 01904 352 114 or emailing Ricky@LetsSoulJump.com.