LOOKING FOR SOMETHING TOTALLY FRESH?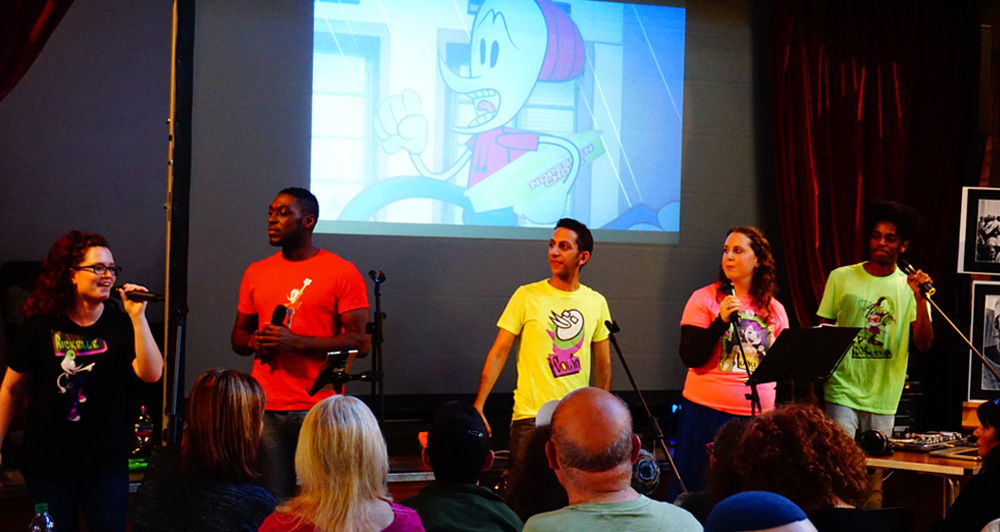 Soul Jump is an animated live band like no other.
Imagine a fusion of intensely melodic Soulful pop music with a cartoon storytelling journey for all ages.
Band creator Martyn Niman put together his love of comics, cartoons and songwriting into a fused audio-visual experience designed for all ages, much like a Pixar movie entertains and takes you on a journey – each band show takes audiences into the world of Soul Jump – a group of animated friends on one crazy journey to pursue their dreams in the world of Noiseden.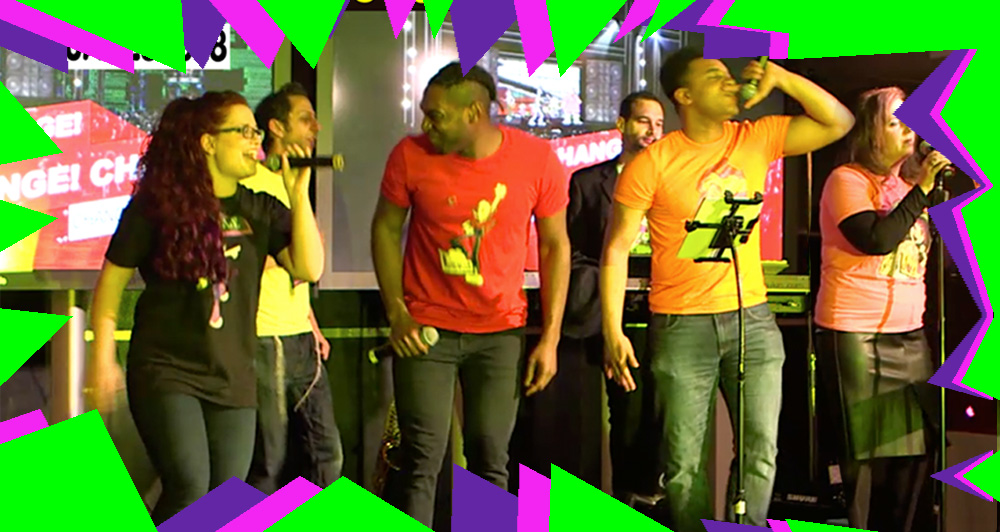 Where does Soul Jump perform?
We perform at music festivals, in virtual online gigs, at Charity n' Corporate events, Weddings, Bar/Batmitzvahs and in sync with our Creative Music and Animation Workshops.
We're made up of a collective of Soul Singers and Songwriters that sing, rap n' dance. Each show you book with Soul Jump for is tailored to the occasion.
For a live gig, we take you on journey into our world with animations & songs. For a Barmitzvah, we'll play well-known songs n' our feel good ones.
We'll even get that Barmtizvah boy or girl up on stage n' animate them!
For more information – Contact Soul Jump on 01904 352 114 or contact Ricky@LetsSoulJump.com