Finding your voice amidst the noise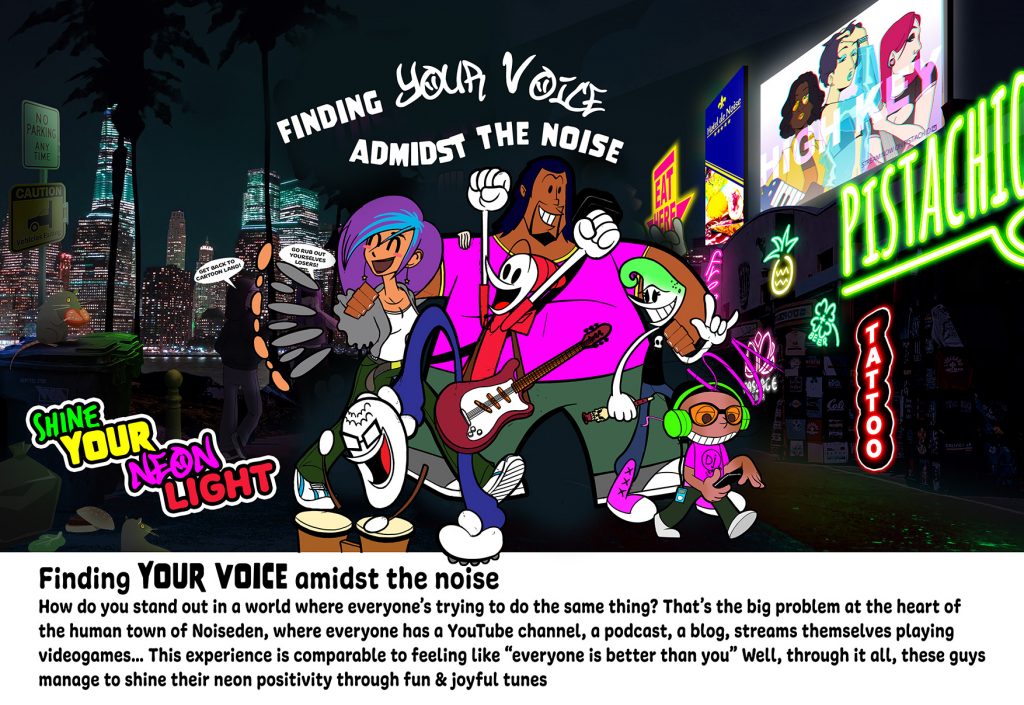 Soul Jump is an animated band living in a real place called Noiseden – kind of like todays crazy, information-overload world! Think Who Framed roger rabbit!
Sadly, the Cartoon characters in Noiseden, have got used to feeling a bit anxious and overwhelmed, like their dreams and talents won't amount to much in this very real world. But just as Joy, Ricky and the whole band are trying to show other cartoon characters- ANYONE has a special power and they MUST actualise it otherwise we can get confused.
Creativity Actually Improves Your Health:
Article on Creativity enhancing your health Just as SoulJump's cool neon colourful super powers come out when they express their true selves, Our mission with Soul Jump is is simple – We want EVERYONE to be inspired to SHINE THEIR NEON LIGHT ALWAYS ?
So whether it's a show where we perform together and bring audiences of all ages together, a creative song writing or animation workshop or our animated series on YouTube, TikTok and PopJam – you can expect soulful, comedy, animation that's empowering fun for any age – Are you ready to Soul Jump?
For more information – Contact Soul Jump on 01904 352 114 or contact Ricky@LetsSoulJump.com