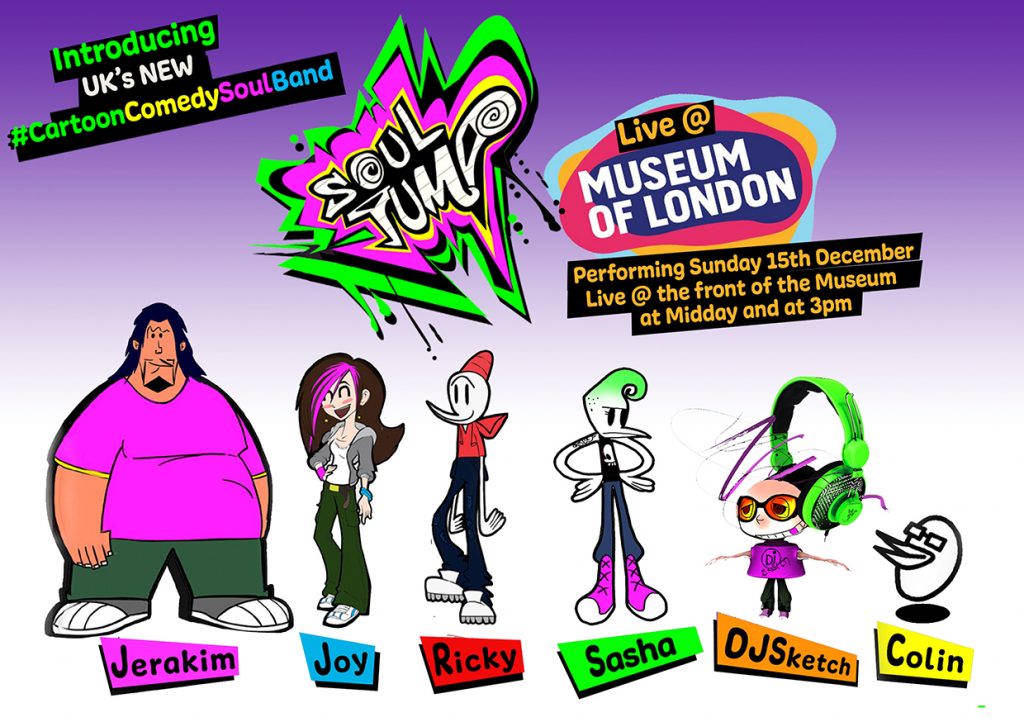 See us Perform @ The Museum of London!
This Sunday 15th December at Midday and at 3pm, Soul Jump will be performing in the front reception of the Museum of London with live singers, rap artist and our unique mix of animated comedy music videos.
These 2 half-hour Soul Jump performances are free to the general public so don't miss out on the fun!
Songwriting Workshops
The performances are part of 2 exciting songwriting workshops Soul Jump is producing to inspire future songwriters in the creative process:
Further info on Museum of London Website >>
If you're interested in learning more about Soul Jump's creative song writing and animation workshops for your school or organization, please email: ricky@letssouljump.com